"Apes debemus imitari" (Seneca)
"Pensandoci su" è un'espressione di Alessandro Manzoni, che riassume il dovere di chi osserva e studia la società di riflettere prima di giudicare, di controllare prima di spiegare.
In questa sezione sono raccolte alcune mie riflessioni su politica, media e società.
In this section you can find some of my takes and reflections published in different media. Sorry, most are in Italian!
Salvini e la strategia della celebrity. Perfetto esempio di politica pop Il rapporto coi social di Matteo Salvini e degli altri politici italiani. Dalla foto del leader della Lega col mitra alle dirette video di Di Maio. Continua a leggere l'intervista qui.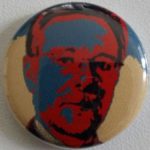 "Revealed: how Italy's populists used Facebook to win power" The domination of Facebook by Italy's two populist political leaders, Matteo Salvini and Luigi Di Maio, is revealed in previously unseen data that shows how they exploited video and live broadcasts to bypass the mainstream media and foment discord during the country's general election. Continua a […]
"L'odio sui social non si combatte con la censura (alla Macron). Parola di esperti" Emmanuel Macron ha annunciato una partnership di sei mesi con Facebook con l'obiettivo di trovare una soluzione al problema dello hate speech sui social network. I rischi, secondo alcuni esperti, sono però che il controllo possa diventare censura e non risolvere […]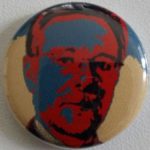 "La vita (poco) privata della politica oggi" «La cosiddetta politica pop è una tendenza dei politici, leader o candidati, a rendere popolare la loro immagine, ricorrendo ai formati tipici dei mass media e dei social media per pubblicizzare il loro privato, i loro gusti, le loro vite».
"I social media hanno conquistato la (comunicazione) politica?" È ormai convinzione comune che non esista più la 'vecchia' comunicazione politica, o che per lo meno sia in via di estinzione. Di chi è la colpa? Certo, della TV, almeno di certa TV. È da un po' che lo diciamo. Anche se poi abbiamo visto che […]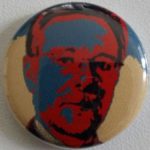 Contano i like e basta.  "Le immagini «confidenziali» dei politici sui social network stanno cambiando: nella «Terza Repubblica» va di moda il basso profilo. Dalla famiglia Di Maio a tavola all'asse da stiro di Elisa Isoardi, un esperto ci spiega perché le chiacchiere (e le polemiche) stanno a zero: vale solo l'engagement"
Prima di lotta ora di Governo. La metamorfosi di Salvini: da urlatore a statista per "mangiarsi" Berlusconi e Forza Italia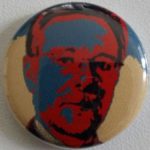 ("Dentro i fatti" 20/03/18)
"La parodia corre sulla Rete"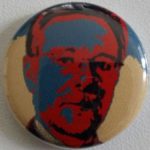 L'indice di aggressività balza al 71% Commento a sondaggio IPSOS per "Parole Ostili"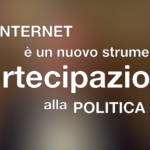 Internet è un nuovo strumento di partecipazione alla politica Intervista a Gianpietro Mazzoleni. "Non tutti possono impegnarsi direttamente in politica ma internet è un nuovo strumento di partecipazione." La video-intervista e ulteriori dettagli sono disponibili al seguente link.
(Tutta la città ne parla – "Il voto mobile" 12/06/2017)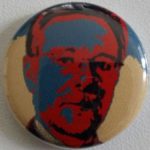 Da Mc Donald's Berlusconi ritorna pop. Mentre Renzi da Vespa stanca, così il Cavaliere cerca di recuperare elettorato
Renzi's referendum hopes rest on ground game L'articolo è disponibile al seguente link.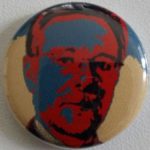 (special issue by the Centre for the Study of Journalism, Culture and Community, University of Bournemouth, UK) [November 2016] (link) Mia analisi del ruolo dei media nella vittoria di Trump L'articolo è disponibile al seguente link.
Quanto serve a un candidato alla presidenza ballare in tv? Clinton, Trump e gli altri candidati alla presidenza degli Stati Uniti si scatenano negli show televisivi, ballando e prendendosi in giro. Ecco perché è una strategia vincente.